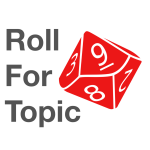 Guest GM Kyle Latino joins Andy and Chris to discuss luck, fate points, divine intervention, and other ways that games equip players with get-out-of-jail-free cards! We hear from Kyle about his new Kickstarter project, and then chat about every type of deus ex machina we can think of.
Episode 56 appendix:
Old Roads, Kyle's map zine currently being funded on Kickstarter!